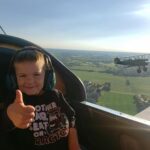 Biplane Rides of America is no longer operating out of Manitowish Waters. We will no longer be selling biplane rides. We will be operating out of our private strip or at certain public flying events. Please contact Justin 414-406-3690 for information and scheduling.
Biplane Rides of America…Where Dreams Take Flight!
WELCOME to our 2023 Season! We will no longer be operating out of the Manitowish Waters Airport this flying season. Biplane Rides of America is under new ownership! We have been using our antique airplanes for years to share the Gospel of Jesus Christ! We will be using the New Standard D25 along with our existing aircraft to give free rides along with giving out Gospel literature. The airplanes have been an amazing tool that the Lord has allowed us to use to challenge people in their personal relationship with Christ and encourage fellow believers in their walk with the Lord.
Bring your camera and shoot a few photos, but not too many…we don't want you to miss the ride! Cloth helmets, leather jackets, goggles and hearing protection are provided if desired, but not required.
You'll really enjoy the ride in this solid and stable aircraft. Keep us in mind…for an experience of a lifetime!!
The only 4 passenger Biplane in the upper Midwest !!!!!
We don't give Biplane rides……..we give memories!!!!!
For more information contact Justin at 414-406-3690 or [email protected]
OUR AIRCRAFT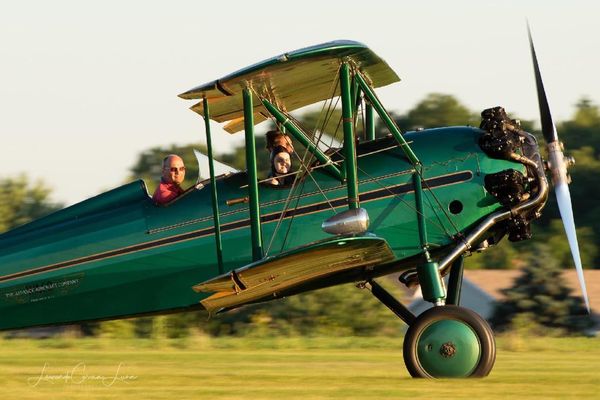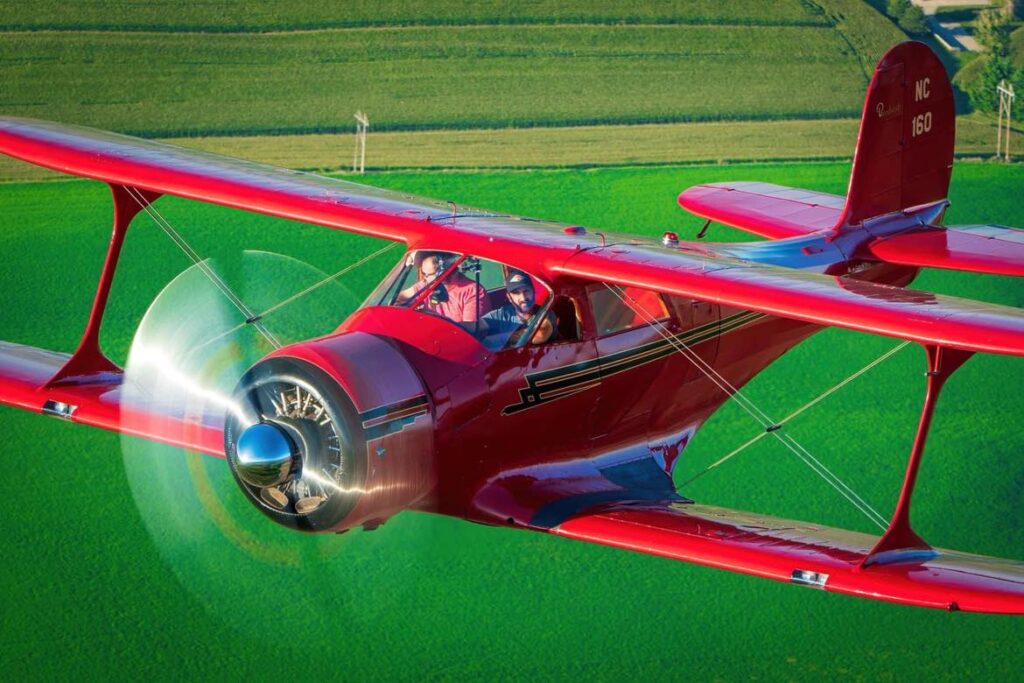 The Gospel of Jesus Christ!
1. Admit you are a sinner. (Romans 3:23) "For all have sinned, and come short of the glory of God." No one is good enough to go to Heaven on his own merit.
2. Realize the penalty for sin. (Romans 6:23a)"For the wages of sin is death." There are wages for good, there is also punishment for wrong. The penalty for our sin is eternal death in a place called Hell. (Matthew 25:46)
3.Believe that Jesus Christ died, was buried, and rose again for you. (Romans 10:9) "That if thou shalt confess with thy mouth the Lord Jesus, and shalt believe in thine heart that God hath raised him from the dead, thou shalt be saved"
4. Trust Christ alone as your Saviour. (Romans 6:23b)"But the gift of God is eternal life through Jesus Christ our Lord." (Romans 10:13) "For whosoever shall call upon the name of the Lord shall be saved." Eternal life is a gift purchased by the blood of Jesus and offered freely to those who call upon Him by faith. Anyone who believes on the Lord Jesus Christ will be saved forever. Being saved is a one time event. .
Do you know Jesus? Does Jesus know you?